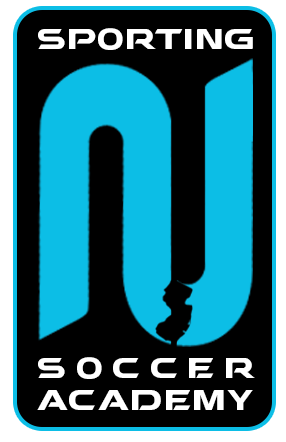 SPORTING NJ SOCCER ACADEMY
Grow within the game.
Sporting NJ Soccer Academy is a non-profit organization delivering health, wellness and education to the diverse Northern, NJ soccer community.
Sporting NJ provides soccer training services in the following NJ counties: Bergen, Essex, Morris, Passaic, Somerset, Sussex, Union. If you are located outside of these regions, please email us for additional information on how we can cater to you.


At Sporting NJ Soccer Academy (Northern, NJ) we hold our players to a higher standard each and every time they take the field to train. The only way to grow within the game is to push a higher level of play at a younger age. Our PlayerPrep® Training System focuses on a more rapid and advanced training environment that will aim to push players to a new performance level physically while increasing their soccer IQ.
Team Training
2 sessions/week
2 sessions/week + Gameday Coaching
1-on-1, Small Groups, Goalkeepers, Strength/Conditioning
Pack of 5 Sessions
Pack of 10 Sessions, get 11th FREE
* We do not provide rates online.
Google GLASS – Technology & Innovation by Sporting NJ
How To Perform The Proper Back Squat
1 on 1 Battles Encouraging Quick Decision Making
U13 Game Analysis Through Google GLASS
Our logo and academy brand has changed. We will update merchandise in the Fall.
Lily Drone
Allows us to capture HD video from +500 ft. above the field to better understand player/team movement, shapes, and other vital dimensions to the game.
Google Glass
You may see some of our coaches wearing these during training sessions and matches. It allows them to share the game from their point of view.
iPad Air
By setting up an iPad on a tripod stand, we can assess our trainers and how they interact with the players.
Yes, We Have Our Own Coaching App Too! And it's FREE!
Downloads in over 100 countries!
Designed & Developed by our partners at  
We Are A Proud & Longtime Supporter of Red Card Cancer